7 Books You Need to Add to Your Fall Reading List
This story is about a young girl who is diagnosed with Leukemia and the struggles that she and her family go through in order to help her fight the battle. Many people have already read this book because they have seen the movie. I read the book after the movie, which I typically don't do. This book follows the movie very closely, but if you are an avid reader, this novel will make you cry much more than the film. This is a very quick read, so make sure you have a backup for after!
This novel is about a woman who is hired to help a man investigate the death of a wealthy old man's niece. It has many twists and turns to keep you on the edge of your seat throughout the whole book.
Despite it being an amazing film (both versions), the book is even better. You are able to understand the different characters much more by reading the book than by watching the movie adaptation. The movie actually follows the book quite closely, but has way more detail. If you're interested in murder/mystery novels, this is for you. Don't let the amount of pages fool you either - it's a quick read. The writing style takes a little bit to get used to, but it's so worth it. If you enjoy the book, don't forget it's the first in a series!
This book tells the story of a family that traveled to seek asylum in the United States after being in the war zone in Afghanistan during the 1970's. This book was made into a film in 2007. Heads up though, it does have some graphic sexual assault content.
This book follows a woman who decides to travel to three countries after a divorce so that she can learn to enjoy and take meaning from three things: eating, praying, and loving. I usually encourage all of my friends to read this book instead of watching the movie, because the film misses out on a lot of the bigger pictures and ideas that the main character learned throughout her journey. The book is divided into three sections based on which country she is visiting: Italy, India, and Indonesia. Make sure to have some tissues on hand because certain parts of this book can make you cry like a baby.
A lot of people had to read this in school, but you should go back and read it for fun this time. The film adaptations were well made, but like most movies many details were left out. "The Great Gatsby" is a tale of the reminder of young love and how it can make you do crazy things.
This book is more of a romance novel but it also has some intense scenes in it. The book tells the story of a man who starts working in a traveling circus as a vet for the animals. He later falls in love with a woman that he cannot have. The book is more for young adults, but it is a fun read!
This book became very popular with teens when the film was announced in 2012. It is about a high school boy who does not feel like he fits in until he meets a girl and her brother who change his perspective on life. The book is a quick read, but packs a punch.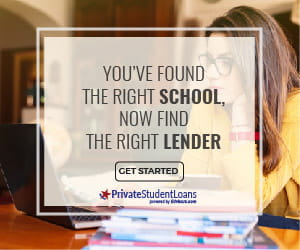 Win a $2,500 Scholarship!
Join ScholarshipPoints today and be automatically entered into our monthly $2,500 giveaway.