9 Tips to Turn Your Internship Into a Job
Internships are a great way to get your foot in the door and gain real world job experience. But once you've done that, how do you seal the deal and make the leap from intern to full-fledged employee?
Choose the Right Internship
The first step in getting a full-time job is to choose an internship where you have an opportunity to grow. Visit their website and get a feel for who they are and what they do, and show your interest in the work you'll be doing - and in the company - in the interview. They want to find loyal, motivated people to work for them!
Act the Part
Getting the internship is one thing, but acting like an official employee is another. A temporary employee should still act like a full-fledged member of the team. Be on time, stay dedicated, work to the best of your ability, act professional, dress professional, and offer additional assistance however you can. Make yourself invaluable, and the company won't want to let you go!
Network
Don't think your internship is just about the work. Now that you're in, use the opportunity to network with other colleagues, as well as those in higher positions. Be friendly to everyone. You never know who could be a good reference when trying to get the official job.
Explore
Another helpful tip is to explore other departments in the company. Get to know other people and what they do. It's good to have as many connections as possible, especially when you're looking to get a job. Don't be afraid to be assertive and keep yourself busy, and don't be too lazy or nervous to ask for additional work.
Ask Questions
It's okay to ask a lot of questions! It's better to clarify something you don't understand, rather than pretending to know what you are doing. Asking questions shows that you are willing to listen and improve on your work.
Think About What You Can Bring
Think about the interview question, "What can you bring to our company?" Think about your answer, and don't just tell the managers, show them! Show them through your work, show how persistent you are, come up with new ideas, and be energetic. You want to be able to sell yourself as an intern, and show that you can be a vital part of the company.
Use Social Media
A great way to connect with other employees is through social media. Follow each other on LinkedIn, Twitter, Instagram, etc. – just keep it professional! This way, even after your internship, they'll be able to see all the amazing things you're doing and keep you in mind for when they're hiring.
Ask About Career Opportunities
When your internship is approaching the end, don't be afraid to be direct when asking for further career opportunities. This lets your boss know that you're interested in further work, which is great especially after you've done a great job as an intern! Even if there are no current openings, let them know that you'll stay connected in case anything opens up in the future.
Keep in Touch
Just like after an interview, send thank-you emails or notes. Once your internship is over, it's best to keep in touch with everyone you've met, especially the person who hired you as an intern. Ask about your performance at the company and keep them updated on school. Then, when a job opens up, they'll think of you.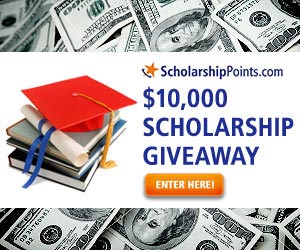 Win a $2,500 Scholarship!
Join ScholarshipPoints today and be automatically entered into our monthly $2,500 giveaway.