9 Common Mistakes Not to Make on New Year's Eve
The year is coming to an end already! I'm just as surprised as you are. It's almost time for those "New Year New Me" memes, a list of resolutions that are quickly forgotten about, and the countdown to midnight. If you're planning a fun night out on New Year's Eve, keep these things in mind:
Don't Go Out Alone
Make sure you take a friend or two with you when you go out. You should never go out alone, especially if you plan on drinking. Having a friend there can make sure you are safe, and can keep you from talking to the wrong person or embarrassing yourself in any way.
Don't Stay Home Alone
The worst and loneliest thing you could do is stay home on New Year's Eve by yourself. Even if you don't want to make plans because the thought of going out in the cold, drinking, and loud music doesn't seem fun to you, just do something else.
Treat it like any other day. It doesn't have to be significant – grab a friend and go out to dinner, volunteer somewhere, or host a movie night, and you'll still have a good night.
Don't Give in to Peer Pressure
Yes, New Year's is a time where everyone likes to get drunk and take too many shots. But don't feel like you have to do the same. You do you! Giving into peer pressure (and the hangover that usually comes with it) will just make you regret it the next day.
Don't Drink and Drive
This is obvious. If you are the designated driver, no drinks for you. And if you and your friends don't have a DD, make sure you get one, whether it's another friend or an Uber. If you know someone who is driving and you see them drinking, take their keys away, no matter how much they say they are alright.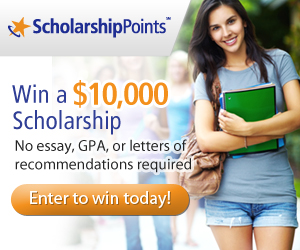 Don't Do Drugs
Hugs not drugs! You can have fun without putting your life at risk.
Don't Lose Any of Your Belongings
This is for girls especially! Make sure to keep all of your belongings together. Make sure your purse is closed and that you don't have money or anything else hanging out. Keep your bag on you at all times. Cross-body bags are good for keeping your hands free and your belongings safe.
Don't Text Your Ex
If you have the feeling you may drunk text your ex because you're feeling lonely during New Year's, just give your phone to a friend. Even if you're not drunk, texting your ex is still probably not a good idea. You probably want to do it because it's a new year and you're single. But so what! Leave your ex in the past and look at this moment as a time to move forward and put better people in your life.
Don't Make Unrealistic Resolutions
We all have things we want to accomplish, but don't give yourself a resolution that will be hard for you to achieve. Start with something small, and you can add to the list later.
Don't Kiss a Random Person
Kissing can be fun, but you don't to need kiss someone just because everyone else is doing it. If a New Year's kiss is important to you, do it with someone you actually know and like.
Win a $2,500 Scholarship!
Join ScholarshipPoints today and be automatically entered into our monthly $2,500 giveaway.