8 Ways to Turn a Bad Date Around
Occasionally, we end up stuck in not-so-good dates with very awkward silences. The key is trying to get past the awkward stage, and to turn the date from negative to positive. Here are a few ways to turn around a bad date:
Ask Questions
You can never go wrong with asking questions about the other person. Compare each other's likes and dislikes, and just focus on getting to know each another more. Find out what you have in common, and try to build conversation off of that.
Play a Game
It's sometimes hard to get through the awkward silence on a date, especially when you really like the other person. Come up with a fun game that you can play no matter where the date is. You can choose Never Have I Ever, 20 Questions, Would You Rather, or even Truth or Dare if you're feeling adventurous. Keep the games fun, and don't be too sexual or personal about it. This is just a way to ease the tension and become more comfortable with each other.
Be Honest
During the date, if you notice that the other person is not on the same relationship level as you, you should be clear about that. Maybe you aren't ready to jump into a serious relationship, and you want to take things slow. If you let the date continue without clarity, it might end worse than you think. Don't lead someone on, but don't let yourself be led on, either.
Keep an Open Mind
However, it is important to keep an open mind about the person you are out with. Even if they don't seem like your "dream guy/girl," try to get to know them anyway. Start fun conversations, and focus on enjoying the company while you're there.
Change of Scenery
If your date seems to be going downhill, try changing your environment. Suggest going out for a walk or somewhere that you can focus on each other and have a decent conversation without being distracted by other things.
Discover What You Want
Be sure the other person is not just a pretty face, but that their personality and goals match what you want. If the date doesn't turn out so great, don't blame yourself. Sometimes a bad date is an eye opener to what you are really looking for, and also shows you what you aren't looking for.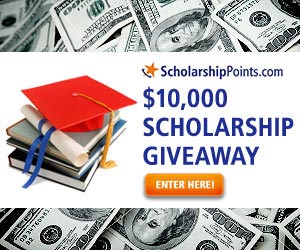 If Worse Comes to Worse, Get Out of There
If your date is much worse than you thought, you need to make a move. For example, if your date has way too many drinks or is acting shady, you could be putting yourself in danger. Be aware of what is going on, trust your judgement, and make good decisions. If it's taking a turn for the worse, have a back-up plan in place to contact a friend to rescue you.
End the Date Politely
If the date went well, then the two of you should end on a good note. If it didn't go so well, on the other hand, don't be afraid to explain the situation. But try ending the night on good terms, so there are no hard feelings.
Win a $2,500 Scholarship!
Join ScholarshipPoints today and be automatically entered into our monthly $2,500 giveaway.