8 Ways to Support Breast Cancer Awareness Month
As we prepare for the fall weather during the month of October, we must also remember that is it the official month to increase awareness for breast cancer. The disease is the second most common cause of cancer death in women. Check out what you can do to help spread awareness.
1. Use Social Media
Just about everyone turns to social media for the latest updates on politics, celebrities, and trends. Take advantage of this by sharing facts about breast cancer. If you're not quite sure what to say, just research some facts. There is so much information you can share to inform others about this disease. For example, talk about mammograms, the fact that men can be diagnosed with breast cancer too, or encourage others to share their story. Don't forget to use hashtags to reach an audience outside of your followers!
2. Make Posters
If you live on campus, you may need to get special permission before hanging up posters around school. If you get approved, include some basic information about breast cancer and ways others can show their support too. You can also make small informational pamphlets and slide them under student's doors, which you don't need permission for.
3. Have a Fundraiser/Info Table
Most college campuses hold health fairs. See if you can get approved for - or help out at – a breast cancer awareness table to give out informational materials and even let others donate, which you can then donate to the National Breast Cancer Foundation. You can also download the American Cancer Society Fundraising Mobile App, which makes it easy to collect donations anywhere.
4. Participate/Volunteer
Don't always think you have to spend money in order to spread awareness. Look up breast cancer walks, runs, and events in your area that you can participate in or volunteer to help out for. Find some organizations around you that are participating in National Breast Cancer Awareness Month. Also, visit the Susan G. Komen volunteer website to help choose the best volunteer opportunity for you.
5. Eat Out
Many local business and restaurants contribute to breast cancer awareness by donating a portion of their proceeds to the Susan B. Komen Foundation, the American Cancer Society, etc. Find out which food spots are participating and chow down there!
6. Accessorize
You can shop for breast cancer awareness accessories just about anywhere. Wearing them can show your support during October. You can also simply wear the color pink! Look into the stores you regularly shop to see if they are donating any proceeds to the National Breast Cancer Foundation.
7. Show Your Support for Your Favorite NFL Team
For those of you who love sports, you may have seen NFL players, coaches, and referees wearing pink game apparel in the past. They do it in support of Breast Cancer Awareness Month. The NFL has a campaign called "A Crucial Catch" in partnership with the American Cancer Society. The clothes worn by players will actually be auctioned off to benefit the American Cancer Society.
8. Take Care of You
The most important thing is to take care of yourself. Start by educating yourself on the topic. Make sure to talk to a doctor about checkups, and make a point of making self-checks a habit now. Though breast cancer typically affects middle-aged women (and men!), it can happen at any age.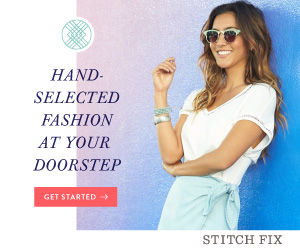 Win a $2,500 Scholarship!
Join ScholarshipPoints today and be automatically entered into our monthly $2,500 giveaway.