7 TV Shows and Movies Every English Major Needs to Watch on Netflix
Television Series
A Series of Unfortunate Events
Based on the 13-part book series by author Lemony Snicket, the Netflix adaptation follows the Baudelaire children: Violet, Klaus, and Sunny as they deal with a tragic fire that leaves them as orphans.
Sherlock
Based on novels from Sir Arthur Conan Doyle such as "The Adventures of Sherlock Holmes," "The Hounds of Baskerville," and "A Study in Scarlet," "Sherlock" modernizes tales of the two most famous fictional crime characters in literary history: Dr. Watson and Sherlock Holmes. Full of on-screen action and literary Easter eggs, "Sherlock" is perfect for any English major.
The Magicians
"The Magicians" is based off of the novel of the same name by Lev Grossman. With magic similar to the Harry Potter world, the series follows magicians who must train and protect their magical world from several threats.
The 100
Loosely based on the 2013 novel of the same name, "The 100" follows a group of teenagers as they become the first people to repopulate Earth, after an apocalyptic event forced humankind into space.
Movies
The Ghost Writer
"The Ghost Writer" brings viewers into the life of one Ghost (Ewan McGregor), and follows him as he starts to write the memoirs of the British Prime Minister. Along the way, The Ghost and viewers uncover mysteries and adventure, as they both find out there is more to the job than just writing.
The Jungle Book
Adapted for the big screen from the book of the same name, "The Jungle Book" plunges viewers into the heart of the jungle with bears, monkeys, wolves, and Mogli, a man-cub. The movie has plenty of symbolism and themes running deep through its plot. With the animals symbolizing the pressures of colonization, watch as Mogli teaches every creature to be who you are and make the most of your differences.
Remember Me
Robert Pattinson and Emilie de Ravin co-star in this romantic drama. "Remember Me" tells the story of Tyler Keats Hawking (Robert Pattinson), a twenty-something who is trying to find his place in the world. Breaking away from his role in "Twilight," Robert Pattison shines as Tyler in this film, as he deals with family, love, and his troubled past.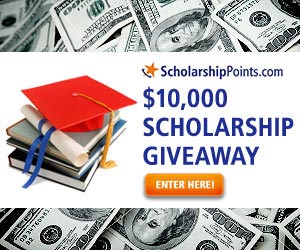 Win a $2,500 Scholarship!
Join ScholarshipPoints today and be automatically entered into our monthly $2,500 giveaway.