7 Places to Try Studying This Fall
Summer days are quickly ending, and back-to-school season is upon us once again. I know, it's a little sad. But if you're ready to get back into the hustle and bustle of school, then you're probably pretty excited (I know I am!). One thing about school that really tends to throw students off is studying. If your study habits aren't great, chances are that your grades will suffer. One thing that can make or break a study sesh is the location. I've come up with a list of good places to consider studying this semester. Some are tried and true, and others are a little more unexpected. See you on campus!
Library
I know, I know, it's the most basic study spot known to every college student. A classic student-friendly location, the library can be great for those who need absolute silence to focus. Just remember that if you're planning on heading to this spot during midterm and finals seasons, you might find it to be very crowded, which could definitely disrupt the peace and quiet you know and love.
Museum
For those students who are looking for a study spot that's a little different, why not try your local art or history museum? Museums are pretty quiet, there's usually lots of seating areas, and there's the added bonus of cool things to look at while you look over your notes.
Go Outdoors
If you go to college in a place where the weather is nice enough for you to sit outside, why not study there? Being in the sun is pretty relaxing, and the changing leaves will make it a great place for you to de-stress while you're studying. It also offers a different kind of peace and quiet that you won't find at the library. You know, the sound of chirping birds, a light breeze hitting your skin…perfect.
Coffee Shop
There's something about a coffee shop that just calms you down. Maybe it's the cozy atmosphere or the warm smell of coffee and hot chocolate. Even if you're not an avid coffee-drinker, you can still appreciate the relaxed, intimate setting of a coffee shop while studying for exams.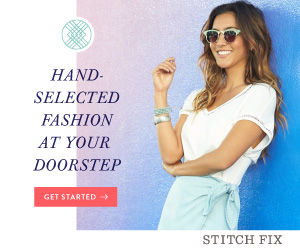 Empty Classroom
Occasionally, you can find empty classrooms throughout your campus. These make for great study spots because oftentimes, you may be the only person in there, and they're nice and quiet. Empty classrooms are usually okay to enter without a professor's permission, but it's always good to ask around or email the instructors who use the room to make sure you're not accidentally intruding.
The Gym
Exercise and studying are good for your brain, so why not combine the two? Of course, it's probably not a good idea to break out your textbooks while you're lifting weights or doing an intense cardio sesh, but it's a great idea for a light treadmill jog or some time on the stationary bike. Studying at the gym is multitasking at its best!
Study Room
This one seems like the obvious choice - I mean, what else would you do in a study room? Usually an option in college libraries, study rooms can be reserved by students when they want their own space to do homework or prep for a test. Study rooms are especially great for groups, since they're private and allow students to have conversations without disturbing anyone else in the library.
Win a $2,500 Scholarship!
Join ScholarshipPoints today and be automatically entered into our monthly $2,500 giveaway.