7 Cities to Visit This Summer (Because You Can't Afford to Go to the Bahamas)
School is finally over, and even though your hometown is fun, sometimes we just want to get away for a bit. If a lengthy, exotic vacation isn't in the cards for you (because, face it, you're probably a typical broke college student), a weekend getaway could be just the thing! Even if you live in a pretty isolated spot (like me, all the way up in Alaska), you still have affordable options. If you're in need of a weekend getaway this year, here are seven inexpensive destinations to consider:
Seattle, WA
This one goes out to all my fellow Alaskans. JetBlue offers extremely low airfare deals ($108 one-way) from Anchorage to Seattle in July. Delta also offers one-way tickets from Anchorage to Seattle at a discounted price. After a quick three-hour flight, you can spend your weekend in the bustling city, eating delicious food, visiting Pike Place Market, and maybe even catching a baseball game at the Safeco field. Scan your social media for friends in the area who might have a couch to spare and save even more $$.
Denver, CO
If you're a fan of the outdoors, sunshine, and urban city life, Denver may be a good weekend destination for you. The mile-high city sits at 5,280 feet and balances the beauty of the great outdoors with a bustling city life. As one of the healthiest cities in the country, Denver offers numerous hiking trails, biking routes, and parks. With its central location, Denver has a large airport, making it an easy destination. Check out the local youth hostels to make your stay more affordable.
Miami, FL
For those of you who love the beach (which I'm assuming is most of you), Miami Beach would be a great option for your weekend getaway. Miami, Florida is warm and sunny for most of the year, and offers a vibrant nightlife. Deals for the beachside city can be found in the midsummer months, when the temperatures increase. Inexpensive getaway packages can also be found in the fall, but you do run the risk of running into Florida's hurricane season - just a warning!
New Orleans, LA
New Orleans offers live music, delicious food, and an overall fun atmosphere. Festivals run rampant throughout the year in New Orleans, and oftentimes, they're free. The best time to visit this city is in the summer, when temperatures are high, and hotel rates are low. The crowds are smaller during this time, and there are still lots of things to see and experience, such as the Essence Music Festival, and New Orleans' 4th of July celebration.
Austin, TX
Austin has quickly become one of the country's most popular destinations due to its amazing food, live music, and hippie vibes. Also known as the "Live Music Capital of the World," Austin is usually holding a concert or music festival of some sort. The best times to find inexpensive deals for a weekend in Austin are in the winter months; during these times, the weather is mild, and there are no ongoing festivals, so cheap hotel rates can be found. Don't rule out the deals you can find on Airbnb or VRBO.
Tucson, AZ
Arizona is known for its crazy high summer temperatures, but in the spring and fall, temperatures fall to a more comfortable average (low 80s and 90s). Tucson is Arizona's second-largest city, and offers delicious Mexican cuisine, constant sunshine, and a small-town atmosphere. For those who are brave and really want to save money, consider a summer trip to Tucson; hotel rates drop by 60% during this season. If three-digit temperatures aren't for you, do some digging to find discount hotel rates in the spring and fall.
Kansas City, MO
While it might not be one of the top places you might think of for a weekend getaway, Kansas City, MO may surprise you as a city with significantly low hotel rates. Kansas City lies on the western edge of Missouri, and offers great barbecue, constant sports events, and live music. The city is also has abundant free activities, like visiting the American Jazz Walk of Fame and a "First Friday" in the Crossroads Art District.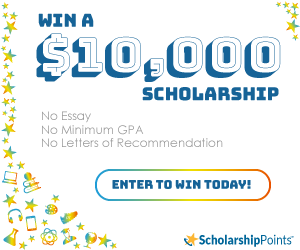 Win a $2,500 Scholarship!
Join ScholarshipPoints today and be automatically entered into our monthly $2,500 giveaway.