6 Things That Happen When You're Best Friends With Your Mom
1. You're Never Lonely
When your mom is your best friend, she's also your shopping buddy, lunch date, and fellow movie-goer. For all those places you don't want to go alone, she'll be glad to come along and keep you company. Your outings help get both of you out of the house more often, and make you feel like you have a much more active social life than you probably do. It's also a stress-free environment with no peer pressure, and no one to impress. If there's one person you can truly be yourself around, it's your mom.
2. Gift Shopping is Easy
Getting gifts for Mom can be hard. You're long past the days when you could present her with a finger painting to hang up on the refrigerator, and the rest of your extended family has already given her enough socks to last a lifetime. When you're close to your mom and know what she's interested in, you can actually get her something that she'll cherish and be excited about. Plus, she'll get you better gifts in return. It's a win-win.
3. You Both Become Better Cooks
Your mom has generations of exclusive family recipes stashed away in her cupboard, and you know how to navigate Google for all the recipes she's missing. With your powers combined, there's no meal you can't make, and your friends and family are very appreciative. When you visit your mom over a school break, the two of you end up cooking so much that you take days' worth of leftovers back to school with you, and that's not something you can complain about.
4. Gilmore Girls Marathons
Okay, you'll probably end up binge-watching more than one show and movie marathon-ing every Disney film in existence, but Gilmore Girls is most likely where you'll start, even though it may be hard for your mother-daughter relationship to live up to Rory and Lorelai's.
5. You Always Have Someone to Call
Whether you've had a bad day and need to talk it out, or you're bored out of your mind waiting at the bus stop, your mom is just a phone call away. She's the only person who always answers, and she can talk for hours about all the little things going on in both of your lives. No matter how far away you may live from home, phone calls make your mom feel close by and help the two of you keep in touch.
6. Mother's Day is Actually Fun
Spending a bunch of money and buying gifts for Mom can feel like such a drag when you only feel obligated to do it because of a holiday. But when your mom is your best friend, you actually look forward to the day. You'll spend time planning the perfect events, not because you have to, but because you want to show your mom how much she means to you. When the two of you are close, Mother's Day outings feel much more like hanging out with a friend than repaying a debt or fulfilling an obligation.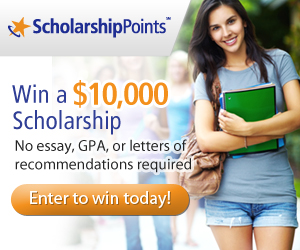 Win a $2,500 Scholarship!
Join ScholarshipPoints today and be automatically entered into our monthly $2,500 giveaway.