6 Things Every Girl Thought Was Cool in 2007
143427_4239 by Disney | ABC Television Group licensed by CC-BY ND 2.0
AIM
I distinctly remember walking into the house after the long day of 7th grade and fighting with my brother over who would get time on the shared desktop in the kitchen. When I finally got my turn, I'd pull up AIM, sign on with my screen name (ArchAngel4Lifee_xx - I had a weird David Archuleta phase) and chat with all the people that I hated at school for hours until my computer time was up! Perfecting my Buddy Info was the perfect pastime, and I can't imagine spending my time differently! (My Best Friends are:......)
Halter tops
I went to a private school, so I wore uniforms 5 out of 7 days of the week. Those precious weekend days were the prime time to express my (obviously great) fashion sense. I fondly remember a certain halter top I had that was a teal color with brown beads on the straps. Ugh. So cute.
Cropped vests
I specifically remember going to a Cheetah Girls (also so 2007) concert one summer with my best friend and we all wore head-to-toe cheetah print. My ensemble included a cheetah print t-shirt, black pants, cheetah flats, cheetah chopsticks in my bun (remember those?!) and a black cropped vest. WHAT. A. TIME.
Inflatable furniture
You weren't cool unless you had a bright inflatable chair in your room. And you probably begged your mom to buy it for you in a Limited Too catalog.
Purchasing (or illegally downloading) the hottest new tracks to be your ringtone
I don't even need to elaborate on this one, do I? You remember those days. I had some great ringtones on my little Verizon flip phone, including but not limited to Shut Up and Drive by Rihanna (which I very innocently thought was about driving), Ay Bay Bay and even Because of You by Kelly Clarkson.
Using your flip phone for texts and your iPod for music
Two phones has a little bit of a different implication nowadays, but back then I just remember having my flip phone in one pocket and my iPod Nano in the other (I wasn't even cool enough to have an iPod Touch). My phone could only send texts (only to my parents) and my iPod carried all the best new hits - Hannah Montana, Jonas Brothers, Blink-182, Green Day, Rihanna...you know, the works.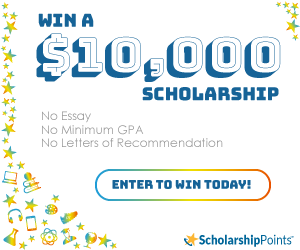 Win a $2,500 Scholarship!
Join ScholarshipPoints today and be automatically entered into our monthly $2,500 giveaway.