6 Signs You Grew Up in the Bible Belt
The southeast and central United States are sometimes referred to as "The Bible Belt," because of the widespread Protestantism that has remained in this part of the country since the seventeenth century. Even today, Christianity is prominent in these areas — and it shows in schools, social events, and daily life. You probably grew up in the infamous Bible Belt south if you can relate to these statements:
1. You met your closest friends at Cotillion.
Bible Belt parents are known for enrolling their children in these etiquette classes. It's a great way to get out of the house, make friends, learn to dance, and wear fancy clothes! You'll be hard pressed to find a Bible Belt child who hasn't either heard of it or participated in it.
2. You regularly participate in church service, from playing music to helping with tech.
Your church is like a family, so you don't mind getting in front of everyone and sharing your love for the man above. You take turns singing in the choir, ushering, and passing out programs, all with great pleasure. Helping out just makes everyone in the church community closer, which is what makes a great place of worship!
3. Your sex ed was abstinence-only.
One of the downfalls of living in this part of the country is the questionable sex education. Because politicians in these areas tend to have conservative views, they don't advocate for open dialogue in sex ed, leading to these classes being biased and uninformative. This is constantly being improved, but definitely something to note when students from these areas head to college.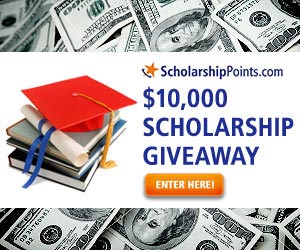 4. Your favorite childhood TV show was Veggie Tales.
If you have the theme song stuck in your head right now, you know you were raised in the Bible Belt. These friendly and colorful representations of Bible stories are a happy medium between entertainment and education for Christian children.
5. You have hundreds of photos from mission trips.
Alongside your hours spent watching Veggie Tales, it's likely that your Sunday School or Youth Group went on a mission trip sometime during your childhood. Having the opportunity to go around the world with your best friends is amazing in itself, but knowing that you're helping people who truly need it makes it even better.
6. You'll always find your way back home.
While there are some quirks about this lifestyle, the southern, Christian households of the Bible Belt are known for their hospitality and traditional ways of life. Travelling outside of this area and exploring new ideas and the rest of the world can be rewarding, but you'll always feel better when you come back to where you belong.
Win a $2,500 Scholarship!
Join ScholarshipPoints today and be automatically entered into our monthly $2,500 giveaway.