6 Hacks to Get the Most Out of Your Meal Plan
All of us college students know the struggle of having a meal plan. We're never satisfied, we get hungry again an hour after we eat, and we're tired of the unlimited supply of pizza and fries but can't seem to quit it. Luckily, there are a few easy ways to get the most out of your daily meal swipes at the dining hall. Here's how:
Choose the Meal Plan for You
Look over the meal plan options to seek out the best for you. How many times a week do you think you'll be eating? Also, how much extra money do you need to spend at the school market, etc.? You don't want to spend money on extra meal swipes when you're not going to use them.
Knowing what options are available, and which will work best for you, is a good start to making the most out of your meal plan. Looking at your class schedule can also help with knowing the times you are going to eat or not.
Stock Up
When I walk into the dining hall, the first thing I look for is portable fruit, like bananas, apples, or oranges. If your school lets you grab some extra food to stock up on easy on-the-go snacks like fruits, go for it. This will help with that late night craving or just something convenient to munch on during the day.
Stay On a Budget
If you have extra money or credit to spend as part of your meal plan, don't spend it on impulse buys like gum or candy. Use that money to buy actual food just in case the dining hall ever has absolutely nothing you want.
I try to save a lot of my meal plan money for finals week, when all my time is being spent in the library. This is when I grab something from the Subway on campus or the school market and take it back to the library with me. Try to manage carefully for times like these.
Get Food To-Go
Grab a to-go box, aluminum foil, or whatever else you can get your hands on, and take some food with you from the dining hall. Some schools provide to-go boxes so you don't have to worry about being hungry later on. Don't forget to fill up your water bottle on your way out, too!
Stealing? I Don't Think So
As long as your dining hall lets you take food from it, there's no such a thing as stealing food from your cafeteria. Don't forget that we pay for this food, which, half the time, sucks. Every time you swipe into your dining hall, use it as an opportunity to get as much out of it as possible. If you need milk and cereal for your dorm when you don't have enough time to get breakfast, take it. You want cookies? Take some. Fruit? All yours.
Don't forget how much money you spend on this stuff. None of us wants to be wasteful, right?
Use Swipes for Other Food on Campus
At my school, we have a Subway on campus. (I envy those lucky enough to have a Chick-Fil-A.) Anyway, Subway lets us use a meal swipe once a day in place of our meal plan money. Check your campus fast-food places and see if they have a policy like this one. It will definitely come in handy!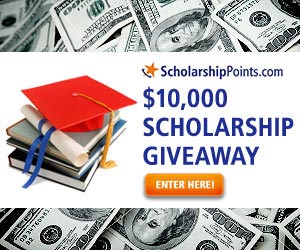 Win a $2,500 Scholarship!
Join ScholarshipPoints today and be automatically entered into our monthly $2,500 giveaway.