6 Free Things to Do This 4th of July
The Fourth of July is quickly approaching, and it's time to start thinking about how to spend the day. It's a time to be proud and celebrate the USA, and there are tons of things you can indulge in. Save the splurge for another time. You've spent the whole summer saving, and Fourth of July is one of those holidays where you can have a big fun on a small budget. Here's some ideas to help you set it off!
Watch Fireworks
There's nothing more popular than watching the sky light up in pretty colors on the night of the 4th. Fireworks displays are a staple around the country on Independence Day, and it's a great (and free) way to celebrate with friends and family. There are always places to set up to watch a fireworks display - grab a blanket, some snacks, and even your pets and enjoy the night!
Have a Movie Night
Call the family and some pals over and pick out your favorite movies. Make popcorn, grab some candy and drinks, and enjoy! A movie night is perfect for people who want to stay in but also don't want to be bored. Try a scary movie marathon, romantic comedies, or patriotic films to celebrate the 4th in style.
Go to a BBQ
Surely someone you know is hosting a cookout. Cookouts are a great way to meet new friends and bond with the people already in your life. You can even host a low-budget cookout yourself by having a potluck! If you don't have a grill, grab some tinfoil and charcoal, and try a local park. Many of them have public grills ─ and plenty of room to play Frisbee!
Host a Game Night
If you have games at your place, invite your friends and family over for a game night!. You can make nachos, chicken wings, and that dip from Pinterest you've been dying to try. Whip up your best playlist, and combine your game night with a movie marathon later for even more fun!
Go Fishing
Tis the season of beautiful weather. Take advantage of the sunshine go fishing. Find a lake, river, or pond and bring snacks and drinks. Fishing is the perfect way to relax and enjoy the 4th of July. Don't forget your fishing license!
Hit the River
Do you have friends or family with a boat? Now is the time to hit the water. Kayaking or tubing down a river would be fun, too! With warm temperatures and sunny skies, it would only make sense to spend some of the day on the water enjoying the company of your family and friends. You can even rig a cooler to a tube and snack as you go. Floating picnic!
There are tons of fun things to do during the 4th of July, and it's a great chance to have a blast on a budget!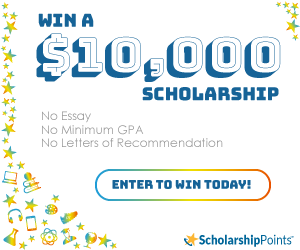 Win a $2,500 Scholarship!
Join ScholarshipPoints today and be automatically entered into our monthly $2,500 giveaway.