6 Date Ideas Perfect for Spring
Spring is one of the best times of the year. It's starting to get warm, flowers are blooming, and the winter blues are melting away. With spring, of course, comes a lot of great outdoor activities. If you're tired of the standard "dinner and a movie" date and want to take advantage of the season, look no further. Here are some ideas to get you and your honey out and about this spring.
Mini Golf
Mini golf is a fun activity you can enjoy with your significant other. It's not too noisy, so you can still have nice conversations, and it has just enough activity – and the element of competition - to keep you both on your toes. This can be a great way to bond, and if you just started dating, it's a great, flirty setting to get to know more about each other.
Hiking
Hiking is, of course, more vigorous than mini golf, but it's another fun way to bond, especially if you're looking to be more active or just enjoy being surrounded by nature. Plus, hiking makes for quiet alone time with your significant other. You can share secrets, be vulnerable, and open up about anything your heart desires. You may pass a couple of fellow hikers on the way, but it will feel like you have the whole trail to yourselves. Another great thing about hiking? It's free!
Fishing
Fishing makes for a great date because, like hiking, you can be alone and surrounded by calm, quiet nature. You can talk or just fish in silence, enjoying each other's company. Another thing that makes fishing a great date idea is that you can incorporate swimming or a picnic – it's versatile! Maybe fish for an hour, swim in the water for a bit, and then enjoy a nice picnic lunch together. And again, this makes a cheap date that's filled with fun.
Frozen Yogurt
Who doesn't like frozen yogurt? It's the perfect warm weather treat. If you're looking for a fairly cheap date idea, go to a frozen yogurt place with your boyfriend or girlfriend. You can flirt over toppings and take notes on your SO's favorite treats for next time.
Shaved Ice/Sno-Cones
When the weather starts getting warm, shaved ice stands (similar to sno-cones depending on where in the country you live) start to pop up. Also, another fun warm weather treat, shaved ice makes for a great date because you can enjoy a refreshing treat while spending time in the sun together.. It can get a little loud if the stand is busy, but this is more reason to snuggle up close to hear each other over the hubbub.
Drive-In Movie
One of the most romantic things you can do for a date is go to a drive-in movie. Snuggle up in the back of a car or truck, and enjoy the film. You can bring your favorite snacks and drinks to make it even more enjoyable. The great thing about drive-ins is that you're not shoulder to shoulder with anyone except your date, which can be super romantic – and you don't have to be afraid to talk during the movie!
Dates don't always have to be the traditional dinner and a movie, and you can add some excitement to your relationship by incorporating activities that you may not typically do. Nice weather opens up a lot of doors for new experiences. So, get creative and enjoy!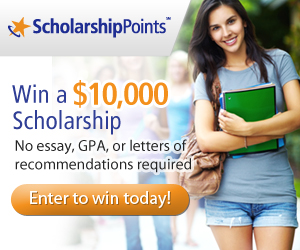 Win a $2,500 Scholarship!
Join ScholarshipPoints today and be automatically entered into our monthly $2,500 giveaway.