5 Universities Where You Can Take a Class on "Game of Thrones"
Sophie Turner at HBO's "Game Of Thrones" Season 3 Seattle Premiere at Cinerama by Suzi Pratt licensed by CC BY-SA 2.0
I'm not saying that college classes are boring, but honestly, sometimes they can be a little hard to relate to. There's always that one class that leaves you asking yourself, "Why would I care?"
Enter the amazing world of modern college, where you can take classes on your favorite TV shows and book series and get actual credit for it! While this awesome new trend is available for such favorites as Lord of the Rings and Harry Potter, today we're focusing on another pop-culture phenomenon: Game of Thrones.
At the University of Virginia, English majors have something fun to look forward to this summer: a course devoted entirely to analyzing the differences between the HBO series and Martin's books. Course number ENSP 3860, taught by Professor Woolfork, is a very straightforward approach to combining pop culture and learning.
If linguistics is your thing, UC Berkeley has the perfect class for you. Taught by the mastermind behind the Dothraki language himself, David Peterson, the class focuses on the science and art behind creating new languages that follow natural patterns. Titled "The Linguistics of Game of Thrones and the Art of Language Invention," this summer course is an absolute must for the language-loving GoT nerds out there. Bonus: you can impress your favorite khal or khaleesi by referring to them as your "sun and stars" like a Game of Thrones OG!
We all know that Game of Thrones is cool, but how does one even begin to write a series like Martin's? This class goes more in-depth into the books themselves, analyzing the writing and the historical sources behind it. To top it off, Western University is located in Ontario, Canada, where winter is always coming!
Game of Thrones and Disability is a course focused on investigating two sides of a popular argument among critics: is the way disabilities are displayed in GoT a breakthrough in normalizing genetic abnormalities, or is it just as prone to mimicking stereotypes as the real world? This course will delve not only into the series itself but use what is found there as a way to analyze both modern and historical portrayals of disability.
Even Harvard has hopped on the bandwagon. While this course isn't available yet, it will be soon! Titled "The Real Game of Thrones: From Modern Myths to Medieval Models," this course aims to create an interest in medieval studies by showing students the connections between shows like Game of Thrones and history, as well as how modern trends have affected the show's historical accuracy (dragons and white-walkers excluded, of course).
Now, this list is only a handful of the courses available out there. It takes a little digging, but chances are that wherever you go to school – or wherever you want to go - you can probably find some fandom-related course out there just waiting for you.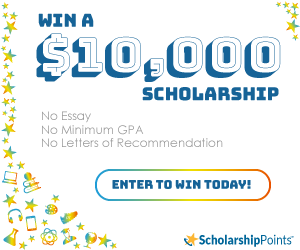 Win a $2,500 Scholarship!
Join ScholarshipPoints today and be automatically entered into our monthly $2,500 giveaway.