5 Things Incoming Freshmen Can Do Now to Prepare for College
Preparing for your freshman year of college can be hard, and, sometimes, downright terrifying. While moving away from home sounds great during high school, it begins to become more and more daunting as the day approaches. There are a few ways you can prepare for your freshman year, and to ease this oftentimes-stressful transition:
Read. Read. Read.
Once in college, reading becomes a big part of your life, whether you like it or not. It will not be a surprise to hear that you are required to read 40 pages of a textbook before the next class. So, if you are one of those students who chooses not to read regularly, I recommend to start making it a habit the summer (if not sooner) before going into college. Believe it or not, reading can be a learned hobby. Before college, I rarely picked up a book, and now, after one year in college, I rarely watch television since the bulk of my time is spent reading.
Become a people person.
College requires daily face-to-face interaction with people you may not have ever met. It is essential to be able to ask for help, or even just carry on a conversation with an unfamiliar face. For those of us who are shy, this is a tall task, but this skill can also be learned through a summer of preparation. You do not necessarily have to like everyone, but you do have to be able to talk to everyone, even if it's just to ask a question.
Tackle time management.
In high school, most of your day is scheduled for you, while also being forced to stay in the classroom most of the year. This all changes once the college years begin. From now on, all time management is in your hands, and, unfortunately, this is where the most trouble arises. More freedom from authority and less structured planning often leads students to the bottom of the GPA pool. Practicing planning and time management skills are keys to ease tension during your upcoming freshman year.
Know where to go for academic help.
It's not a secret that the college course load is probably larger than you are going to be used to. The stress of the academic load, and the difficulty of the classes, can add unwanted stress. Find out where you can go to receive help, either from students, teaching assistants, or your campus tutoring center, whenever you need it.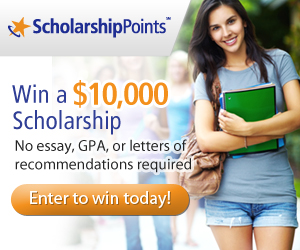 Research how to get involved.
The most underestimated part of preparing for college is researching ways to get involved. Being able to jump right into on-campus clubs or activities will largely diminish the awkward first month. This will give any student a chance to make friends and participate in the activities you love, all while becoming adjusted to the new campus. Always check to see what clubs are offered on- or off- campus, or, if you are bold, create your own!
Once you apply a couple of these tips, the transition will be much smoother. Good luck in your freshman year!
Win a $2,500 Scholarship!
Join ScholarshipPoints today and be automatically entered into our monthly $2,500 giveaway.