5 Signs You're at the Right School
Choosing a school was stressful, challenging, and one of the biggest decisions I have ever made. As a 17-year-old, there weren't many things that I decided for myself aside from what movie to see with friends or whether I should buy that cute dress. For many freshmen, this is your first chance at independence, at freedom, at living your own life. Luckily for me, I'm obsessed with the school I chose (The University of Michigan, go blue!), and I'm going to share with you, as a graduating senior, how to know you're at the right school.
1. When you walk through campus and smile at how beautiful it is
I fell in love with Ann Arbor - with the way the Diag opens up to every building on campus, and how the snow looked in the Law Quad. I fell in love with how happy people looked relaxing in the Arb, and how the city is a sea of maize and blue on game days. Over the years, little bits and pieces of Ann Arbor became home to me. When I'm walking to class on the first warm day of spring, I can't help but smile because I believe that I live on the most beautiful college campus on Earth.
2. When you find a group of people who make you feel at home
When I think of my college experience, I define it by an organization called Camp Kesem. This is a nonprofit run by students at chapters across the country that offers a free week-long summer camp for kids affected by a parent's cancer. This organization has not only shaped my career path, but it's given me the community that I've called my family the past four years. Having a group of peers who understand and care about the same things you do is the greatest gift I have received from my time as a Wolverine. I couldn't begin to fathom my college career without Kesem.
3. When you think of what your life would be like if you went to a different college, and literally can't imagine what type of person you would be
I'm from Louisiana, and pretty much every student from my small Catholic high school went to one of two colleges in the state. I was one of very few (like literally 6, I think) students who went to an out-of-state school. This was a huge deal for me. I'd never lived away from my parents or my friends, and I knew practically nothing about Ann Arbor. Now, as a senior, I can't imagine what my life would be like if I had gone to college in Louisiana. I would not be the person I am today, nor would my career path look the same.
4. When you go home for breaks and miss your friends and being at school
My parents now live in North Carolina, so going home for breaks is far, and they last too long. I love spending time with my family, but usually after a few days at home, I can't wait to get back. I text my roommates and friends constantly,
making plans for what we will do when we're back. This is the most obvious way that I knew I was going to the right school.
5. When you're about to graduate, and you can't imagine your life anywhere but here
Graduation is creeping up on me, and my emotions are all over the place. I can't imagine living anywhere else, because Ann Arbor has become my home over the last four years. Choosing a school is an incredibly hard decision, but if these signs are true for you, too, it'll be the best decision you'll ever make. I'm so grateful for the friends I've made and the memories I've had here. I love it so much, I even decided to stick around a little longer to receive my Master's of Social Work. A2 can't get rid of me quite yet.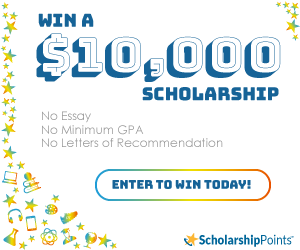 Win a $2,500 Scholarship!
Join ScholarshipPoints today and be automatically entered into our monthly $2,500 giveaway.