5 Myths About Community College You Probably Believe
Community College is a Last Resort
One of the main myths about community college is that it's only for the people who couldn't get into other universities. This just isn't the case. Community colleges are an affordable way to receive an education, and many students do two years at community colleges to save money before transferring to four-year schools. Community colleges also offer a way for students to stay close to home, and location is a primary factor for many students when choosing an institution to attend. Community colleges have plenty of appealing attributes that make them a first choice for many students.
The Education Isn't as Good
If community college courses were subpar, would other schools accept transfer credit from them? The instructors at community colleges are highly-educated professionals in their fields of expertise. The course content is just as relevant and demanding. The students are just as hardworking. Ask any community college student if the work is easy, and they'll say no. Ask them if they're learning something, and they'll say yes.
Employers Will Think Less of Me
Employers care more that you're qualified than they do about where you were qualified. While a prestigious institution can stand out on a resume, community college prepares you just as well to perform a job in your area of study. If you're applying for a job in the same community as your college was located, it also shows the employer you value your community and are serious about living and working in the area. This can easily make you stand out from other applicants who left the community to receive an education elsewhere.
Your employer may have also studied at a community college, possibly even the same community college you went to. Community colleges that have multiple locations in your state will inevitably have more alumni than the big name universities with low acceptance rates, and this makes them great institutions for networking with alumni and potential employers.
Community Colleges Aren't Diverse
While you may not have many students pouring in from foreign countries to study at small town community colleges, these colleges are still as committed to diversity as any other. You won't end up in classes with only the people you went to high school with. Community colleges don't attract students only from the city they're in, but also commuters from surrounding cities. They also have students of different ages, ethnicities, backgrounds, and life experiences. Meeting new people and different types of people is a critical aspect of campus life no matter where you go to college.
Community Colleges Are Boring
The stereotypical image of a community college is a small campus that you have to commute to. You go to classes there, handle administrative work there, and go home and do homework. In reality, community colleges have honor societies, clubs, and extracurriculars just like any other school. Greek life isn't as prominent, but there are plenty of other ways to get involved on campus. More and more community colleges are also offering on-campus living so students can experience the traditional college dorm environment. If you're bored at community college, it's because you aren't making use of all available resources.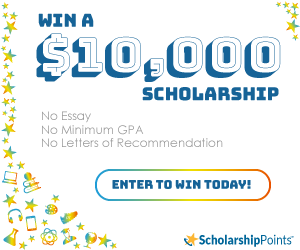 Win a $2,500 Scholarship!
Join ScholarshipPoints today and be automatically entered into our monthly $2,500 giveaway.