4 Things to Remember When Choosing a Study Abroad Location
Studying abroad is probably one of the most exciting parts of attending college. It is well worth the effort that goes into planning. You will look back on your college experience and remember this trip as one of your favorite things you did. Planning your trip takes a lot of prep work — the first step is to pin point your desired location, and there are many aspects that can determine where you end up.
1. Budget
Money; isn't it great when you have it? You will need to configure your budget for your trip. Take into consideration any financial aid and what scholarships and loans might be available. Look at these as a backup plan. You need to find trips that you could afford without any aid. Figure out if you are willing to take out a couple student loans if any scholarships don't come through. Once you have a budget, you will see your list of options narrow down quite a bit.
2. Classes
The next things you want to consider are your classes. What trips offer the classes you need for your major? Some majors have study abroad courses already designed and they will easily fit in to your schedule. Try and apply for study abroad as soon as you can, that way you can knock some of those general education classes out, and you will have more location options because of this.
3. The Logistics
After you get your budget and class schedule figured out your list of possible destinations should be pretty narrowed down at this point. Check with your school (and the school(s) you're interested in studying abroad at) and the state department to see what paperwork you may need to fill out. You will also want to consider how long you want to study abroad. If you want to go for a whole term, you may want to look into schools that are closer to city centers. This way you will have easier access to public transportation in order to get around, and it's an easy way to explore. If you're going to Europe, there is transportation that is easy to access, like trains, that can take you to various countries. You may want to look into how far you would be from these transits.
4. Any Place You Decide on Is Going To Be Great
It won't matter where you go, what you get out of your trip is what matters. Wherever you end up is going to be a learning experience. Not because you get to take classes, but because you get to experience a different culture. You're going to have the chance to make friends from a different country, and sometimes you will see that your lives aren't as different as they may seem. Go out and explore the world, and you'll be surprised at what you may find.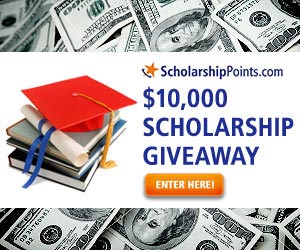 Win a $2,500 Scholarship!
Join ScholarshipPoints today and be automatically entered into our monthly $2,500 giveaway.