4 Simple Tips for Negotiating a Raise (Really)
Asking for a raise from your employer can often be a tricky, but important, situation. You don't want to insult your employer or put your job security at risk, but you obviously want your endeavor to be successful. How do you manage asking for money, but not offending your boss? Do you exert your power, or display your excellent work habits? Every situation, when vocalizing that you would like a raise, is different, but hopefully this article will answer many of your questions. Here are a few tips for negotiating a raise:
Let Them Know
This tip may seem obvious, but it's important to vocalize any interest you have in receiving a promotion or a raise with your employer. Your employer may not realize your wish to advance at your job, and after you vocalize your concerns for receiving a raise, they may pay more attention to your work ethic.
Explain How You Are An Asset
Don't worry if you are afraid to brag. This isn't so much bragging as it's looking out for yourself. Ask your employer to schedule a meeting, and describe to them why you deserve a raise. Have you been picking up extra shifts for a while now? Have you always worked on weekends or holidays? Have you been surpassing expectations in your job performance?
Explain Why You Deserve the Raise
It's normal to be nervous to ask for a raise, but if you've been going above and beyond your usual job responsibilities, you owe it to yourself to ask. Keep a list of your accomplishments throughout the year. Did you double your company's social media following? Save them tons of money? Become Employee of the Month?
Keep track of what you've done for the company, big or small – this way, you'll have the leverage you need to ask for a raise ready to go.
Inflation
This is probably your last reason to receive a raise, and it definitely won't be anything substantial. However, it's better than nothing. Explain to your employer how you need a raise to keep up with the rate of inflation, and they might just give you a slight boost.
No matter how confident you are, raises are tricky, but if you honestly feel you deserve one, and you have the facts to back it up, the conversation should go smoothly. Still, be prepared for your employer to answer with a resounding "no." While, sometimes, this is just a way to get you to stop asking, your company simply might not be able to afford to give anyone a raise at that time. When confronted with a "no," be respectful, and ask what else you can do to reach your next opportunity for a raise or promotion.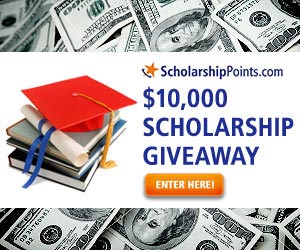 Win a $2,500 Scholarship!
Join ScholarshipPoints today and be automatically entered into our monthly $2,500 giveaway.