4 Resume Mistakes You're Making (And What To Do Instead)
I have good news and bad news. I'll get the bad news out of the way first: student loan debt in the U.S. is up to $1.3 trillion, tuition continues to rise, and job competition is still as cutthroat as ever.
Okay, downer. Sorry. The good news: unemployment rates are dropping, which means right now is the best time to be a recent (or soon-to-be) college grad for the first time since the Great Recession, when the unemployment rate peaked at 10 percent in October 2009.
Still, Millennials are struggling to find jobs — especially ones relevant to their majors. And when you're applying for jobs alongside hundreds of other applicants, the last thing you want is for your resume to end up in the "no" pile. You know what they say: you only have one chance to make a first impression, so it better be good.
If you're getting frustrated with the lack of job prospects, or you're still waiting on that call for an interview that never comes, it's time to go back to square one: the resume. Here are four mistakes you're probably making — and how to get it right.
1. You're Being Careless
I know - this one should be obvious, but typos can still slip through. It's not enough to double-, triple-, or even quadruple-check your resume. When you've been staring at a page for too long, your brain (and eyes) are tired, which will make mistakes harder to spot. Step away from your computer and come back to it later. While you're at it, have someone else read over your work to make sure there aren't any errors left behind. It's a careless mistake, but one that's easy to make.
2. You're Not Linking Out
You can't just send off a plain Word document and call it a day. If you're not linking to your other channels, you're doing it wrong. Having a personal brand is important in any field, but showing employers where else they can find you also gives you more credibility. LinkedIn should be the first place you start — you can even create a customized URL that leads right to your profile.
For more creative fields, like writing or graphic design, go one step further by including hyperlinks to your personal website or digital portfolio to showcase your work. This will also give potential employers a more in-depth look into who you are and what you've done. If you have a strong presence on other social media platforms that can help support your application, include those, too. (Twitter rants and pictures of you doing a keg stand, on the other hand? Yeah, keep those far, far away from your resume. Make sure they're private, too. Not a good look.)
3. You're Not Using Keywords
Take note of some of the key words and phrases that are used in the job posting you're applying for, and incorporate them into your own experience and skills sections. Not only will this show that you're paying attention, but, if an employer is using a digital database to comb through resumes, you'll be recognized as a match.
Just be careful not to go overboard on the jargon. Should your resume make it clear you know what you're talking about? Absolutely. Should it require someone with a PhD to understand what you're saying? Absolutely not.
4. You're Not Customizing
One size definitely doesn't fit all. You should be tailoring your resume to the job you want by highlighting how your experience, skills, and qualifications directly link to the job at hand. Your resume is not a biography — include only what's relevant to each job you apply for, and leave off the rest. It's tedious, sure, but so is sending off the same resume to job after job to no avail. Employers are looking for a match, so make it easy for them to connect the dots.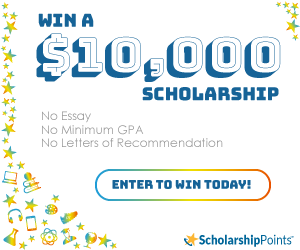 Win a $2,500 Scholarship!
Join ScholarshipPoints today and be automatically entered into our monthly $2,500 giveaway.