4 Reasons Why I'm Excited for Rachel's Season of "The Bachelorette"

red roses by Dace Kiršpile licensed by CC BY 2.0
If you're like me, you were closely following this year's season of "The Bachelor." As with every "most dramatic season ever," there were plenty of tears, fights, "here for the right reasons," and, of course, lots and lots of drama, which makes for perfect TV. Now, I don't think I'm alone when I say that overall, this past season was a bit of a disappointment. The lead was a little boring, the ending wasn't what I expected (and not in a good way), and I ended up feeling bad for many of the contestants. That's why, when I heard that former contestant Rachel Lindsay would be the next lead of "The Bachelorette," I knew we would be in for an exciting season. Here's why I'm looking forward to season 13 of "The Bachelorette":
1. Can you say "diversity"?
As a woman of color, I love to see more and more diversity in the media. The casts (and especially the leads) of "The Bachelor" and "The Bachelorette" have been notoriously … one color for a very long time. It's great to finally see the franchise focusing on a more diverse lead. Another plus of Rachel being cast as the first African-American Bachelorette is the possibility of more diverse contestants, too! This past season of "The Bachelor" did have a few women of color, but it looks like season 13 of "The Bachelorette" will have way more diversity.
2. She's educated
Rachel boasts degrees from the University of Texas and Marquette University. The 31-year old attorney is not only beautiful; she's smart and ambitious! It's great to see that this season's lead is already successful. She's showing us that doesn't need a man in order to be successful; she's looking for somebody to share that success with.
3. She's real
On Nick's season of "The Bachelor," Rachel appeared to be very cool, calm, and collected the entire time she was there. She was fun, likable, and seemed to be the "girl next door." She seems to be very kind and genuine, and truly there "for the right reasons." Another "real" element about Rachel is her love for her family. During "The Bachelor"'s hometown dates, Nick got to see how close Rachel is to her protective father, loving mother, and younger sister (who could probably pass as her twin!). Rachel's down-to-Earth personality will definitely bring the show to a more real level, and appeal to a larger audience.
4. The contestants
If you saw the finale episode of "The Bachelor" this year, then you got to see the sneak peek of the contestants of the upcoming season of "The Bachelorette." Four 'suitors' went on the show to meet their future lady, Rachel. Their introductions were nothing short of hilarious. There was dancing, sweet words, and some awkward lines (um, "I'm ready to go black and never go back"). All in all, we can expect some great things from these guys and the rest of the contestants when "The Bachelorette" season 13 premieres on May 22nd.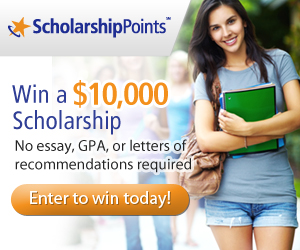 Win a $2,500 Scholarship!
Join ScholarshipPoints today and be automatically entered into our monthly $2,500 giveaway.