4 Mistakes Not To Make Over Spring Break
With spring break right around the corner, everyone is hopefully getting ready for some fun. Whether you're heading to the beach, throwing a party at home, or simply staying in and using your spring break to forget about school, it's a time to be excited about. There's lots of excitement to have during this time, but it's not an excuse to be careless! Everyone should always be sure to be safe. Though the golden rule is to have fun, here are some things you definitely do not want to do over your break.
Getting drunk alone with strangers
Meeting new people is great! However, it's not wise to be by yourself sharing alcoholic beverages with people you're unfamiliar with. Though they may seem nice, they're probably on break just like you, and are just looking for a good time. They may not necessarily care about your wellbeing. Your break can quickly be turned upside down if you make the mistake of getting drunk around people you don't know and something happens. You can avoid this by making sure you use the "buddy system," and an even safer and more effective precaution would be to avoid getting drinking strangers period.
Spending more money than you have
I'm sure we've all been in a situation where we spent a little too much and found out we've overdrawn our bank account. It happens. However, you want to try your best to avoid this during your break, especially if you're going away from home. It's essential to have some money available in case of an emergency. It's always better to be safe - and prepared - than sorry!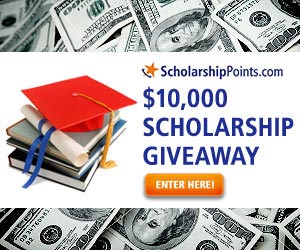 Not having a day to relax and recharge
Yes, spring break is all about fun, but you don't want to overwork yourself! It will be wise to take a day of your break to relax around the house or hotel and pamper yourself. You won't regret taking a day for yourself. After stressful midterms, you deserve it!
Not keeping your wallet close and hidden
This goes without much of an explanation. Always keep your wallet or money in a safe place when you go out, and never pull out a wad of cash from your purse or pocket in public. Pickpockets and thieves are everywhere, no matter how safe of a place you think you're in. Always be cautious of your surroundings, and keep your belongings on you or locked away in safe place.
With these tips, you can rest assured you'll have a safe and memorable spring break for the books. Be mindful of others, stick with your family or friends, and most importantly, enjoy yourself!
Win a $2,500 Scholarship!
Join ScholarshipPoints today and be automatically entered into our monthly $2,500 giveaway.