3 Reasons Why I'll Miss the Obamas
The year is 2009. President Barack Obama has just been sworn into office, and, by achieving such a prestigious honor, has quickly broken several racial barriers. Over the course of President Obama's next eight years in office, he will pursue several progressive incentives, such as the Affordable Care Act, same-sex marriage legality, and improved foreign ties.
Flash forward to 2017. A new President has been sworn in, and President Obama has left the White House behind. As the new era progresses it is obvious that much of President Obama's legislation will remain influential to both America and its future generations. However, that is not the only legacy President Obama will leave behind. Here are several reasons why we all will miss President Barack Obama:
Joe Biden Memes
There were endless memes throughout the Obama presidency featuring President Obama and Vice President Joe Biden, and all of them were hilarious. The content of the memes usually revolved around Vice President Joe Biden suggesting something ridiculous, and best friend President Obama responding with a disapproving, "Joe." They will be missed.
The Relatability of President Obama and First Lady Michelle
The Obama family was seemingly an open book while in office, and often did more than just try to get to know the American people. The Obamas were not just an image of authority, but real people, with real lives. Michelle Obama appeared on several television shows ("The Tonight Show Starring Jimmy Fallon," "Ellen," etc.) and continued to live a somewhat normal life while living in the White House (as much as can be expected). President Obama, as busy as he was being Commander in Chief, never stopped being a father to his two daughters, Sasha and Malia. The Obamas were a family first and foremost, which helped remind the American people that political families are people, too, and help provide a great example of a healthy family dynamic.
President Obama's Influence
From his presidential speeches to his demeanor alone, President Obama was the spitting image of determination. His words and attitude brought people together. Foreign and domestic, his showmanship demanded accountability from citizens and leaders, and his compassion and humility drove forth American unity through the peaceful exchange of power.
Since the 1960s, for example, the relationship between Cuba and the United States has been far from ideal. Complete bans on travel and trade between the two countries dictated much of the relations of the past 50 years. However, President Obama defied norms and continued to pursue a course of action which would improve ties with Cuba. Ultimately, President Obama laid the groundwork for improved foreign relations, and started a much-needed conversation with Cuba.
Thank you, President Obama.
The past eight years have flown by, and the American people have much to thank President Obama for.
Hopefully, everyone can look back, and see what an impact he had on our country and its people.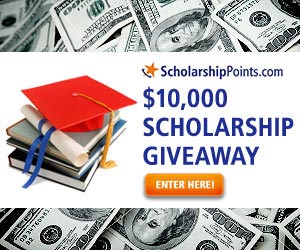 Win a $2,500 Scholarship!
Join ScholarshipPoints today and be automatically entered into our monthly $2,500 giveaway.