3 Little Ways to Make Yourself Happier Every Day
1. Journaling
I have always been very into journaling, but sometimes I'm just too busy to write about my day. I started journaling in more of a concise way, and one that's focused on my happiness. There's an app called Five Minute Journal I love. Every morning, you take a few minutes to write:
3 things that you're grateful for
2 things you'll do to make today great
1 daily affirmation (I am smart/strong/brave…)
And in the evening, you write:
3 things that made today great
2 things that you could've done better today
This simple five minute journaling method has taught me to appreciate the little things in life, and on days where I'm feeling down, I can look back on days where I felt appreciative of small things.
2. Smile!
I challenge myself to smile when I'm walking to class, at work at the tail end of an 8-hour shift, or even just shopping at the grocery store. Smiling can be contagious, and you can make yourself - and others around you - a little happier each day by smiling. According to Psychology Today, smiling and laughing actually improves your overall mood! Try it out!
3. Do something small that you like to do.
It's easy to get caught up in our busy lives, and doing little things we love can make those hard days a little easier. Take your break between classes to walk outside and get some sun. Make a cup of coffee. Take a guilt-free nap. Take a stretch break at work. Whatever you love to do, make it a priority, even if it's just for a few minutes every day!
We all know college is stressful. There are so many little things you can do to work on your overall happiness and emotional well-being. Be sure to devote time to these things. Your mental well-being is just as important as keeping up with everything else in your life!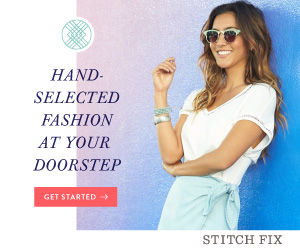 Win a $2,500 Scholarship!
Join ScholarshipPoints today and be automatically entered into our monthly $2,500 giveaway.