25 Things You Need to Do Before You're 25
1. Move out
Whether you're moving into a dorm or getting your first apartment after college, moving out of your parents' house is a big step. If you can do it, I definitely recommend it. You can build amazing friendships and experience life in a whole new way.
2. Live on your own
This ties in with number one, but if you think you can stand it, give it a try! I lived alone for a year and having your own space will give you time to mature and think for yourself. It may help you discover who you are. It doesn't mean you'll be alone 24/7, but it gives you your personal space to grow..
3. Own a pet
Owning a pet teaches you a lot of responsibility. You'll learn how to care for something that's entirely reliant on you, and they'll usually turn out to be your best friend. Cats or dogs are always good options, but if you need something lower-maintenance, consider a small animal like a guinea pig or a frog. Just make you do your research beforehand about how much work they'll require - you are going to be their parent, after all. And don't forget: adopt, don't shop!
4. Purchase a plant
If a pet isn't for you, buy a plant. There's everything from cacti to small indoor trees that you can keep in your home; it's less maintenance than a pet and will liven up the room!
5. Start saving for retirement
If you start saving now, you could have almost double the amount compared to if you start saving when you're 35. It may be hard with student loans and other bills, but start saving for the future now, and you'll be thankful much later! Even socking away as little as $10 or $20 per paycheck will add up over time.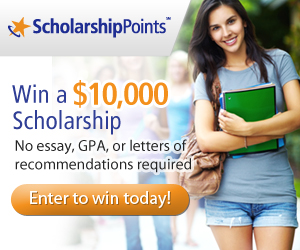 6. Learn a new skill
Don't be afraid to try new things. You may discover your new favorite hobby, and you never know what career opportunities it could open up for you!
7. Learn to cook
Knowing how to cook is probably one of the most useful skills you can have – and I don't mean reading the instructions off the back of a box of macaroni & cheese.
8. Exercise
We all know this is important, but with a busy schedule it can be hard to make time for it. We only get one body, so we better take care of it!
9. Find a workout you actually enjoy
Stop dreading going to the gym. If that's not your thing, find an exercise you enjoy! Maybe it's swimming, kickboxing, or yoga. It could even be Quidditch or an adult dodgeball league. As long as you're staying active, it doesn't matter how you're doing it!
10. Be your own best friend
Don't feel bad about making yourself a priority. That's not an excuse to be selfish, but don't forget that your wants and needs are just as valid as everyone else's. Love yourself first.
11. Focus on your career
Being a twenty-something, it's vital to put the effort into your career. Network, go to workshops and classes related to your industry, learn everything you can about your company (or the company you want to work for), and keep an open mind. This is the time to take advantage of every opportunity you can!
12. Donate to charity
Pick an organization that you support (ASPCA, Feeding Hungry, JDRF, etc.) and donate what you can. Even $5 can go a long way.
13. Volunteer
If you'd rather be more involved in giving back, volunteer! When was the last time you did some community service? Probably for a college application. Pick an organization that you support and get out there! Not only are you doing good for the community, but volunteering can boost your resume and give you opportunities to meet people with similar interests.
14. Try something new
Skydiving? Eating insects? Improv comedy? You don't have to be an adrenaline junkie to, find something that gets your heart racing. Bonus: You'll probably end up with a great story to tell.
15. Conquer your fears
Life is too short to be scared all the time. Take it step by step and go at your own pace. Whether it's a fear of spiders or public speaking, pushing yourself to overcome your fears can give your self-esteem a huge boost.
16. Find one thing that you're passionate about
Discover the thing that makes you happy. Whether it's dirt-biking or dancing, having a passion that drives you can make you happier than you can imagine.
17. Write your own bucket list
Everyone's interests and goals are unique to them. Think of everything you want to accomplish, whether it's long or short-term; big or small. Try to do something every day that's working toward the items on your list. For an extra challenge, attach some deadlines, just to see how far you can really push yourself.
18. Go to a movie by yourself
Maybe your boyfriend or girlfriend is at work and your friends are busy but you feel weird going to a movie alone. Go ahead and give it a try! It can be relaxing and even freeing, to do something you would normally do with other people by yourself.
19. Buy dinner for your parents and/or grandparents
Your family has probably been taking care of you for years. They may have helped fund your schooling or chip in on your bills. Show how much you appreciate them by treating them to something for a change. (Or put your new cooking skills to use and make them a nice meal!)
20. Donate blood
If you're eligible and haven't donated yet, try it out! Donor centers are always in need, and it's a great way to give back (and it's probably not as painful as you think).
21. Travel to a new destination
Go to one place that you've always wanted to go. Maybe it's an important part of your heritage, or just somewhere you've always wanted to go. Either way, add it to your bucket list and do what it takes to get there, even if it requires saving up for a year or two. No excuses!
22. Travel by yourself
It may seem scary at first, but traveling by yourself will give you a different perspective on where you're traveling and how you're experiencing it.
23. Have healthy relationships
This goes for everyone - dating, family, friends, etc. Sometimes a relationship doesn't last forever. Holding onto something just because you're scared to let go could be doing more harm than good. Recognize when a relationship is toxic and let go civilly. Quality over quantity!
24. Experiment with your style
Just because you're in your twenties doesn't mean that you're old. Not even close! Get some fun pieces for nights out and experiment with your wardrobe. Style should be fun! Take the plunge and chop your hair, or dye it that color you've been eyeing.
25. Think positively
This one may be a challenge, but it'll help you in all aspects of your life. It's easy to get wrapped up in what's going wrong in our lives, but focusing on the bright side can help keep you happy! Even when things are going wrong, some things may also be going right. Don't be afraid to change your point of view.
Win a $2,500 Scholarship!
Join ScholarshipPoints today and be automatically entered into our monthly $2,500 giveaway.