17 Texts All Girls Have Sent to Their Best Friends
Taylor Swift's girl squad has some competition. If you've ever had your phone blowing up with texts like these, you and your friends have definitely reached best friend status:
1. "Should we get food?"
The answer is yes. It's always yes.
2. "SOS SOS SOS"
Whether you and your boyfriend got into a fight, you failed a test, or you can't find your favorite top, your girl's always the first to make sure you're okay. They don't call it "#squadgoals" for nothing.
3. "Can you go like my Instagram picture?"
On the rare occasion they're not the first to like it, they're on it in two seconds flat with a quick reminder.
4. "Is this normal?"
You know you'll always get an honest answer.
5. "Did you see that girl on his Instagram?"
Of course they did. They see everything.
6. "UGHH, CRAMPS."
They feel you. Bonus points if an offer to bring over a care package follows.
7. *insert screenshot of conversation with crush here* "What does this mean?"
I need help decoding this "k."
8. "Can we reschedule?"
When it's your best friends, you don't even need an excuse to cancel plans. You know they understand, and they're some of the few people who won't hold it against you.
9. "I'm coming over."
You don't need invitations, either. The whole "what's mine is yours," thing isn't just for SOs, right?
10. "Should I get bangs?"
You trust their judgement more than anyone else's.
11. "What happened last night?"
Please tell me I didn't drunk-dial anyone.
12. "Where are you?"
It's been twenty minutes and you haven't responded to my text, are you okay?!
13. "How much do I owe you?"
I'll Venmo you ASAP.
14. "Call me in five minutes and pretend it's an emergency."
They can bail you out of any sticky situation.
15. "STFU."
You know you're true best friends when you're not afraid to call each other out on your sh*t.
16. "How was last night?"
Tell me everything, and don't leave anything out. Best friends know no boundaries, after all.
17. "I love you."
Because it's not just for National Best Friends Day. Don't forget to remind them how much they mean to you every once in a while.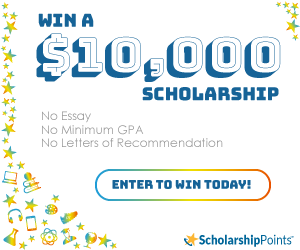 Win a $2,500 Scholarship!
Join ScholarshipPoints today and be automatically entered into our monthly $2,500 giveaway.