14 Strong Female-Driven Movies You Need to Watch
Emma Stone by Gage Skidmore licensed by CC BY-SA 2.0
Women are underrepresented in many industries, and the film industry is no exception. It's not uncommon to see women being depicted as right-hand ladies made to compliment the lead, or just as simple background characters. And for some reason, no matter the situation, ladies seem to always need rescuing on the silver screen.
Fortunately, as more time goes on, Hollywood is wising up. Female-driven movies are becoming more commonplace, with strong ladies shouldering the story. Below are just a few of the many wonderful female-driven movies that are must-sees.
1. Breakfast at Tiffany's (1965)
Notable quote: "Anyone who ever gave you confidence, you owe them a lot."
In the lively and fast-paced New York, a beautiful young socialite who goes by the name Holly Golightly reinvents herself and searches to share the wealth of the men she crosses paths with, but in the midst of it all she falls for her not-so-rich neighbor.
2. Clueless (1995)
Notable quote: "Until mankind is peaceful enough not to have violence on the news, there's no point in taking it out of shows that need it for entertainment value."
Graced with popularity, wealth, and beauty, Beverly Hills' very own Cher Horowitz transforms the lives of those around her as she plays matchmaker for two of her teachers. Her success allows her to view life through a different lens, and she finds what she's been searching for was in front of her all along.
3. Miss Congeniality (2000)
Notable quote: "I realized that these women are smart, terrific people who are just trying to make a difference in the world."
Working with the FBI allowed strong-willed female agent Gracie Hart to become accustomed to being "one of the boys," but when a terrorist threat targets the Miss United States pageant, she's forced to go undercover as one of the "antifeminist airheads" she despises.
4. Legally Blonde (2001)
Notable quote: "Remembering that first impressions are not always correct, you must have faith in people, and, most importantly, you must always have faith in yourself."
With full intentions to win back her ex-boyfriend, pink-clad, blonde sorority president Elle Woods enrolls at Harvard Law School, but she quickly realizes that she must rise to the occasion and prove to herself (and others) that she is more than just a pretty blonde.
5. Princess Diaries (2001)
Notable quote: "The brave may not live forever, but the cautious do not live at all."
Following the death of her father, socially awkward Mia Thermopolis learns from her prim and proper grandmother that she has been proclaimed princess of fictional country Genovia. Juggling high school and "princess lessons," she must decide between a normal teenage life or a high-profile gig as heir to the throne.
6. Mean Girls (2004)
Notable quote: "Calling somebody else fat won't make you any skinnier. Calling someone stupid doesn't make you any smarter. And ruining Regina George's life definitely didn't make me any happier. All you can do in life is try to solve the problem in front of you."
Coming from a simple homeschooled lifestyle in Africa, Cady Heron moves to Illinois and enters a whole new animal kingdom – high school. For the first time in her life, she encounters cliques, secrets, and gossip. She goes head to head with the most popular girls in school as she becomes their frenemy.
7. 13 Going On 30 (2004)
Notable quote: "I know I made a lot of mistakes but I don't regret making any of them. Because if I hadn't have made them I wouldn't have learned how to make things right."
Struggling with the challenges of junior high, Jenna Rink's wish to become an adult who is "thirty, flirty, and thriving" is granted. She finds that adulthood isn't as ideal as she had dreamed and tries to find a way to right her wrongs.
8. Sisterhood of the Traveling Pants (2005)
Notable quote: "Being happy isn't having everything in your life be perfect."
Four best friends - Bridget, Carmen, Lena, and Tibby - have been inseparable for years until they find themselves with different plans for summer vacation. In order to keep in contact, the girls share a pair of jeans that magically fits them all along with letters that update each other of their adventures.
9. Easy A (2010)
Notable quote: "Let me just begin by saying that there are two sides to every story. This is my side, the right one."
A small white lie about losing her virginity leads the entire school into thinking Olive Penderghast is much more promiscuous than she appears to be. Using the rumors to her advantage, she finds herself wrapped up in a web of lies and a muddy image of who she really is.
10. The Help (2011)
Notable quote: "No one had ever asked me what it feel like to be me. Once I told the truth about that, I felt free."
Skeeter Phelan is an aspiring writer in Mississippi during the 1960s as the civil rights movement surges on. Intrigued by the long-time relationship between African American housemaids and the white Southern society, Skeeter decides to interview the maids and uncovers the truth about the hardships and inequalities that come with working as a servant. The feat is not an easy one, and comes with consequences for all parties involved.
11. Hunger Games (2012)
Notable quote: "If I'm going to die, I wanna still be me."
The 12 districts of the Capitol of Panem (formerly North America) are controlled by their fear of the selection and hope of survival as one male and one female from each district are chosen to represent their district in a nationally televised game where contestants are forced to fight to the death. Katniss Everdeen volunteers in place of her younger sister and must win the game, or die trying.
12. Big Eyes (2014)
Notable quote: "You can see things in eyes. Eyes are the windows to the soul."
Based on a true story, the film depicts the life of American artist Margaret Keane during the 1950s as she struggles to make a living to support her young daughter and herself. However, problems arise when Margaret is surrounded by deception and lies as she stays silent while her new husband takes credit for the artwork that she creates.
13. Divergent (2014)
Notable quote: "Becoming fearless isn't the point, that's impossible. It's learning how to control your fear, and how to be free from it."
Living in a society divided into five factions, Tris Prior is at the age where she must choose one faction to commit to for life. Things become complicated when Tris finds that she doesn't fit the mold of just one single faction, a secret she must fight to keep about herself.
14. Hidden Figures (2017)
Notable quote: "Every time we get a chance to get ahead they move the finish line."
Based on true events, the film takes place during the space race between the U.S. and the Soviet Union in the 1960s. With the help of three African American women - Katherine Johnson, Dorothy Vaughn, and Mary Jackson - NASA works to accomplish the seemingly impossible challenge of getting John Glenn into orbit. Along with the technological and science-related challenges, race and gender inequality are an obstacle to be overcome.
Filmography links and data courtesy of IMDb.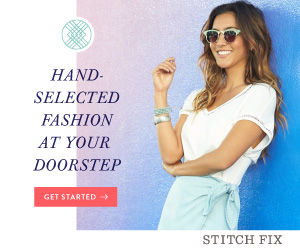 Win a $2,500 Scholarship!
Join ScholarshipPoints today and be automatically entered into our monthly $2,500 giveaway.