12 of the Highest-Paid Celebrities of 2016
You may not be the only one reminiscing through your greatest moments of 2016. Most celebrities are doing the same - especially those who've brought in tons of money over the last year. Check out the top celebs that made the most dough this year:
Taylor Swift
First on the list is Taylor Swift. She brought in $170 million this year with the help of her "1989" World Tour, which sold out venues bringing in $5 million per night.
One Direction
I was shocked to see One Direction on the list, but they earned their spot, bringing in $110 million this year. Clearly, the boy band has been staying strong even after the departure of Zayn Malik in 2015.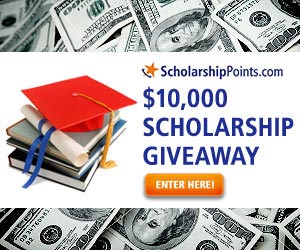 James Patterson
You may know James Patterson's name from his popular novels turned movies, including for example "Alex Cross" and "Middle School: The Worst Years of My Life." Another book that has moved on-screen is Patterson's sci-fi thriller "Zoo," which will air this summer on CBS. This year, Patterson brought in $95 million.
Dr. Phil
Yes, Dr. Phil is a celebrity. The talk show host known for his blunt advice brought in $88 million this past year. He earns a large amount of profits as an executive producer on "The Doctors," and, of course, his show, "Dr. Phil."
Kevin Hart
The hilarious Kevin Hart has made $87.5 million this year. He is the first comedian to make more than Jerry Seinfeld. Stadiums and arenas consistently sell out to see the 37-year-old comedian perform. Hart has played in over 100 arenas in the past year, making over $1 million at each.
Howard Stern
This curly-haired radio personality brought in a big $85 million during 2016. Since leaving "America's Got Talent," Stern spends more of his time working on a new app, and video streaming his radio show. He also has a deal with Sirius XM Radio.
Adele
From 2016 alone, the 28-year-old singer brought in $80.5 million from her arena shows. A majority of her money comes from just her music.
LeBron James
"King James" kept his promise and brought the championship home to Cleveland in the 2016 NBA Finals. He also got some camera time in the 2015 movie "Trainwreck." Since his big win, James earned $77 million this year.
Madonna
Coming in close to LeBron was Madonna, who made $76.5 million. The musician, who has recently completely changed up her look, also gets her fortunes from her perfume and clothing line.
Ellen DeGeneres
This much-loved TV personality earned $75 million this year from a deal with makeup brand CoverGirl, her popular talk show "Ellen," and from her one-of-a-kind voice as Dory in "Finding Dory." Ellen also has a mobile game called "Heads Up!" which has been downloaded over 25 million times.
Rihanna
Rihanna tied with Ellen, bringing in $75 million this year. She has recently scored her 21st top-five single, which ties with Elvis Presley's chart record. In addition, Rihanna also receives endorsements through her deals with Puma, Samsung, Dior, and Stance.
Justin Bieber
Finally, Justin Bieber isn't too far down the list, earning $56 million in 2016. His top hits, "Sorry," and "Love Yourself," from his new album, "Purpose," helped him make a comeback this year.
Win a $2,500 Scholarship!
Join ScholarshipPoints today and be automatically entered into our monthly $2,500 giveaway.