11 Things I Wish I Knew Before Starting College
Before college, I didn't think I had to do any research to be prepared. I knew where I wanted to apply, and as far as I was concerned, nothing was going to stop me from getting there. Once I was accepted and enrolled, it was easy to see that patience, along with a good idea of what you're getting yourself into, can put you in a better position to succeed. Here are a couple things I wish I knew before starting college:
The Cost
Being accepted to your dream school can cloud your judgement when it comes time to break down the numbers. Before making your final decision, take the time to work out your finances to see if the school is a viable investment.
The Workload
The workload in college can be immense, but even more important is how the amount of work can fluctuate. There can be nothing to do one week, but a truckload the next, which means getting (and staying) organized is essential.
Effect of the Class Sizes
Most people understand that going to a big school usually means big classes, and vice versa, but you will not realize the effects of the class size until you participate. If you are the shy type, good luck getting the courage to ask questions during class.
Dorm Life
Privacy is not the policy in the dorms. More often than not, you have to get away from your room if you want some quiet time to yourself.
Moving In Stress
Before moving in, I wish I had learned some tricks of the trade so I did not fall into the disaster which was move-in day. Some advice: talk to someone who goes (or went) to the same school to give you some insider tips on how to move in without a hassle. See if they know if there is a best time of the day to get there, what dorm essentials you'll need, if there is a best way to organize your dorm, etc.
Meal Plan Cheats
Going in blind on a meal plan can screw you over for the semester if you buy a plan that doesn't work for you. When using an all-you-can eat facility, you should take as much fruit as you can with you as snacks. This will help tremendously (not only with your energy, but on your budget) while on the go for classes.
Campus Perks
Before making your final decision on a school, you should research all the perks - from free public transportation to free museum admission, to weigh the value of the benefits against your needs and the cost to go there.
Cost of Books
Speaking of cost, this is still a surprise to me even a year into college. The price of books is outrageous. It takes some research to get the lowest price on the market. There are sites and options of renting to fulfill your needs.
The Importance of Sleep
Everyone thinks they can make it in a lecture without sleep the night before until you find yourself dozing off in class to the voice of your professor. Sleep is more important than you ever thought.
Free Stuff Everywhere
Go to as many events as you can to meet people. More importantly, though, is all the free stuff! You can add 5 t-shirts to your wardrobe in one day at certain events.
Talk to Your Professors
Making yourself known to a professor can make or break your college experience. Being on their radar can aid your learning tremendously, and you never know — they might come in handy for a letter of recommendation later on.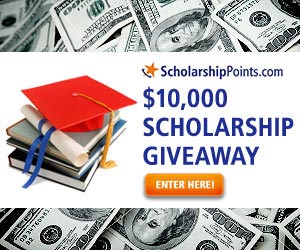 Win a $2,500 Scholarship!
Join ScholarshipPoints today and be automatically entered into our monthly $2,500 giveaway.