10 Reasons Why Fall Semester Is the Best
Summer is coming to a close, and though you'll no longer be able to spend your days relaxing by the pool, your late nights binge-watching Netflix, or hours upon hours at your favorite (…or not-so-favorite) summer job, we're all ready to trade in the much-deserved break for the ultimate fall semester experience. By the end of the school year, we couldn't wait to get back home, but now that school has started again, fall semester is calling our names, reminding us of all the amazing things it has to offer when we get back to our home away from home:
1. Reuniting with friends
You've spent the summer catching up with your friends from back home, but all the while you've been counting down the days until you could be with your friends from school again.
2. Football season
Tailgates, school spirit, and endless fun! You don't need to know anything about football to enjoy the rush of a Saturday game day at your school.
3. Homecoming
What's not to love about concerts, parades, and a week of exciting events?
4. Syllabus week
Otherwise known as the first week of classes. We couldn't be more grateful for this free pass from homework and assignments that allows us to enjoy all the back-to-school festivities with none of the stress.
5. Student involvement
Whether you're interested in Greek life, student government, or any academic organizations, the fall semester is the prime time for joining clubs and meeting new people with the same interests as you.
6. Fall fashion
Chunky sweaters, boots, and scarves…the weather cooling off just gives us an excuse to stay cozy all semester long.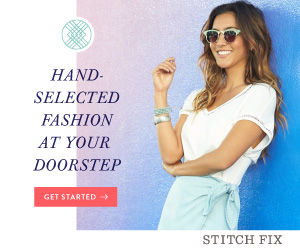 7. Halloween
With the amount of parties being thrown, you have a chance to celebrate Halloween and dress up way more than once.
8. Seasonal everything
Know what goes great with cold weather and a test to study for? A warm pumpkin spice latte. Don't mind if we do.
9. Holiday breaks
Feeling homesick? No need to worry; fall semester comes complete with Thanksgiving AND Winter break.
10. …And holiday parties
Deck the halls and grab your Santa hats! If going home for the holidays wasn't enough you also have a chance to celebrate the end of finals and all the winter holidays with your friends. So much better than the end of spring semester.
Win a $2,500 Scholarship!
Join ScholarshipPoints today and be automatically entered into our monthly $2,500 giveaway.